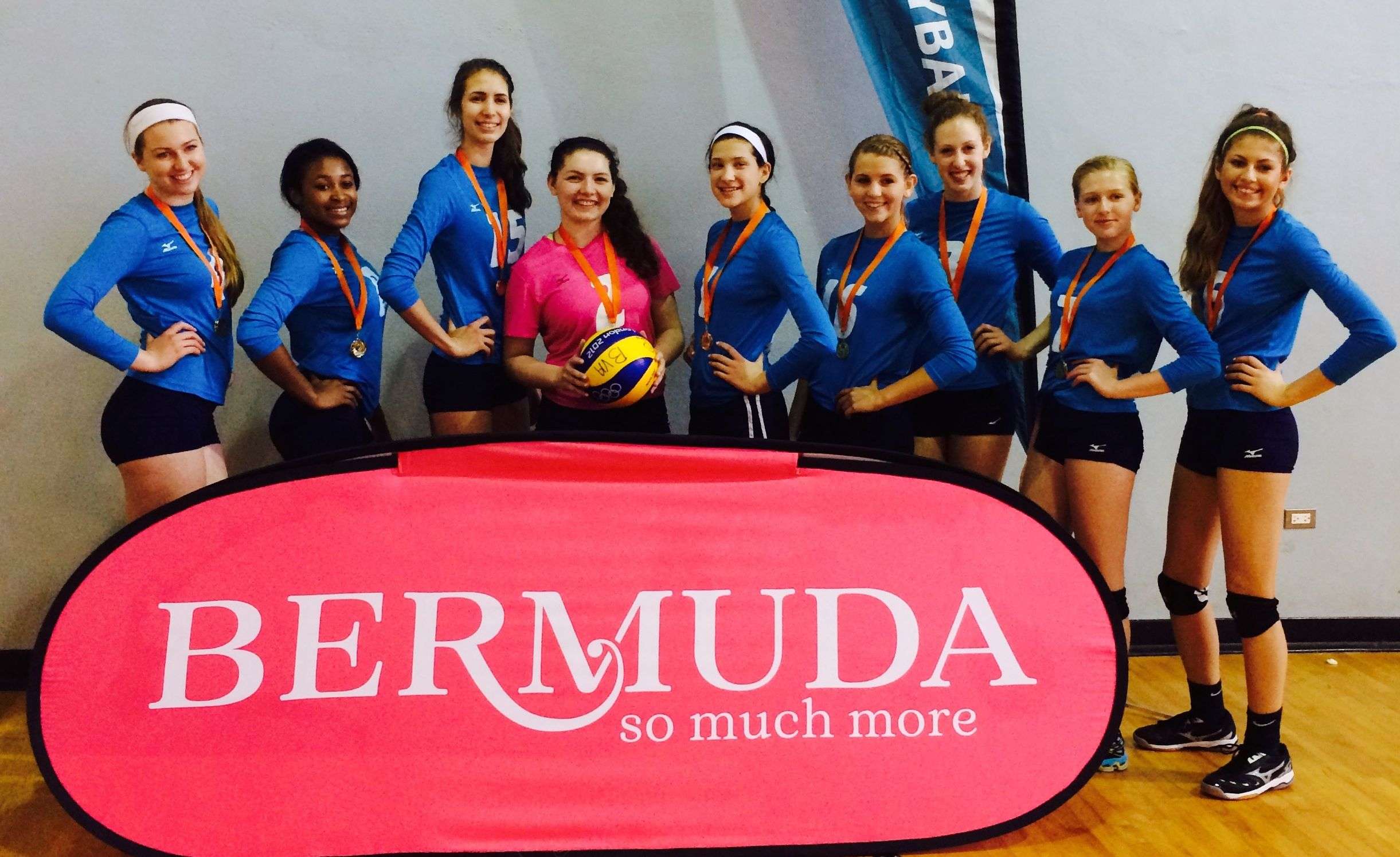 APEX VOLLEYBALL'S 18 Magic traveled to Bermuda for five days to compete in the Bermuda Open.  Taking advantage of an early arrival, Apex got to explore Bermuda a little, playing some outdoor volleyball on the pink sand beach courts at Horseshoe Cove and touring downtown Hamilton.
Seniors Meredith Dignan, Millbrook, Brianna McKee, Spackenkill, and Samantha Sherwood, Rhinebeck led the team.  They were enhanced by their teammates Jasmine Buckley, Alyssa Dam, Emily Kelly, Ashley Starzyk, Anilee Sher and Julieanne McKee.
During the three-day event the Apex Athletes made many new friends, enjoyed some great volleyball, and won the tournament going undefeated in the process.  This was hopefully the beginning of an international exchange series involving player and coach training with Apex and the Bermudian National Volleyball Federation.